What is Exempt Property in Bankruptcy?
There are several places in the U.S. Bankruptcy Code where Congress refers to "exempt property." These words are most prevalent in Sec. 522 of the U.S. Bankruptcy Code. If you are new to this world of bankruptcy, you're probably wondering what bankruptcy exempt property is? The quickest way to explain it is that this refers to property that is protected by the Bankruptcy Code – or by reference, by your state's law – from creditors. This means that this property cannot generally be taken away from you, and you'll get to keep it after the bankruptcy is complete (or discharged).
Bankruptcy Exempt Property Law is Complex
Bankruptcy Exempt Property Law is Complex
Bankruptcy exempt property law can be a somewhat complex area of a bankruptcy. It matters which body of law you are using, and which bodies of law you are entitled to use when determining what property is exempt. For instance, in Washington state, we are lucky enough to be able to choose between using either 1) the federal exemptions, or 2) the state of Washington's exemptions. Some states do not allow this type of choice. Some state's limit a bankruptcy petitioner to using either one of the other and you will not have a choice as to which one to use in your particular case.
Choosing Which Bankruptcy Exemption Law to Use
In Washington, a Mount Vernon Bankruptcy Attorney will help you choose which set of exemption law to use, either federal or State of Washington. Many Chapter 7 bankruptcy candidates will choose the Federal Exemptions if the do not own a house. If a Chapter 7 debtor does have a house and the house has lots of equity, then many times your Mount Vernon Bankruptcy Attorney will choose the Washington state exemption laws. See a bankruptcy attorney in Skagit County to make a proper determination of which law you are entitled to use, and which law would be the best fit for your particular circumstances.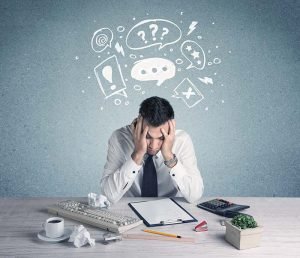 Please remember that if you choose to use a certain set of exemption laws (Federal or State), you have to use that same set for all of your property. You cannot pick and choose – i.e. if you use Federal to protect a bunch of money in a bank account, you cannot then use the Washington state homestead exemption to protect the equity in your house. You have to consistently use Federal exemptions to protect all of your property (even if the Federal exemption law does not effectively protect everything). In this example, the Federal exemptions might only protect some equity in your house, but it might not protect all of it.
Other Issues
Another complicating factor in exemption law arises when an individual has not lived in a particular state for at least two continuous years. If this occurs, then you may not be able to use the state exemptions. You may not even be able to use the federal exemptions. At this point, a residency analysis would have to be completed. Again, this is a complex area of Bankruptcy Law, and if you find yourself in this situation, you should call a Mount Vernon Bankruptcy Attorney to help you through it.
Book a Meeting with a Westward LAW PLLC Bankruptcy Attorney Today!
Or Call Westward LAW PLLC today to schedule a meeting. We may even be available to spend a few minutes with you by phone RIGHT NOW. Call (360) 899-5468 to speak with a Mount Vernon Bankruptcy Lawyer today!